Welcome to the Channing Restaurant website. The Channing Restaurant is also known as "The Loose Caboose" and "Grand Central Station". We have a Milwaukee Railroad theme displaying historical pictures and artifacts from the Channing railroad history. We also display Channing High School pictures and articles from the old school.
Our Regular Staff

Facebook..Search for Channing Bar & Grill..Become a fan
You can now find the Channing Bar & Grill on Facebook!!
Summer's here ! Check out our daily specials.
Watch for 4th of July specials and local activities.
Sundays Pizza $5.00
Fridays Fish Fry
Saturdays Steak Night
If it flies, it dies..new song by Dave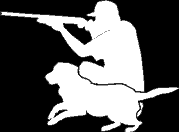 Check out his new songs